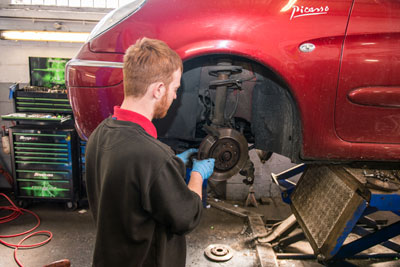 Your car needs an MOT on a yearly basis. The test checks for a number of issues that can make it unsafe or environmentally unfriendly, including the exhaust emissions and electronics. When a car fails its test, you will need to find MOT repairs in Bradford offering a quick turnaround and a high quality service.
At All Alone Garage we want to get you back on the road as soon as possible and offer a quality MOT repair service.
After the repairs, we will make sure that your car is now roadworthy by retesting the vehicle. You will be issued with a certificate after your vehicle passes. We will also recommend anything that may be a concern before your MOT the following year; these are usually things that will cause your car to fail within the next 12 months.