If you are thinking of taking you car to main dealer for computer car diagnostic check why not give us a try first.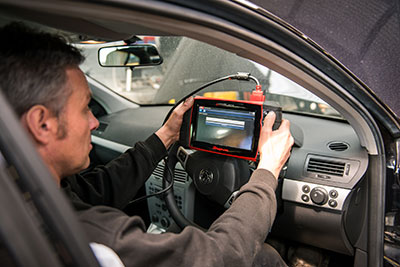 We have all the necessary modern diagnostic equipment for any vehicle and we can quickly find and fix most faults on the same day.
You no longer have to take your car to main dealer and pay expensive charges to have it checked when a fault light appears. We can check all faults even when your car don't starts up.
We are fully trained in computer car diagnostic and fault-finding, code reading and graph reading on all car electronic systems. These include; Engine, transmission, body electrics, ABS, brakes electrics, engine Management, programming modules and keys, diesel particulate filter (DPF) new and used programming and DPF Regeneration, SRS Air bag system and Service light reset.